All About Twisted Whiskers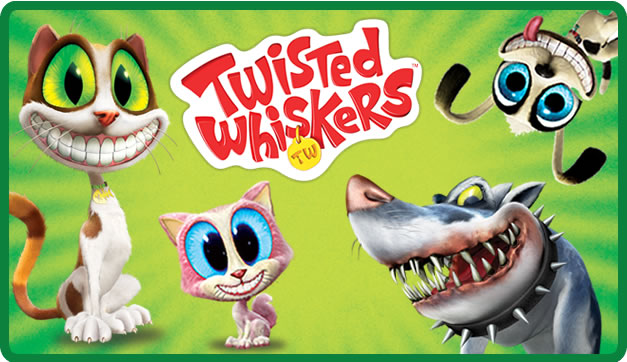 What are Twisted Whiskers
Take a walk on the twisted side and you'll find yourself eyeball to eyeball with the Twisted Whiskers gang! Reinforcing pet lovers' conviction that their four-legged friends are really humans in disguise, the Twisted Whiskers characters never fail to find themselves in situations ranging from the ridiculous to the absurd. Wild and warped, each has a distinct personality that sets them waaaaay apart from any animal you've ever met!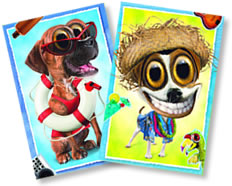 History
Launched in 2001 as a greeting card line, Twisted Whiskers featured a "twisted" bunch of cats and dogs and immediately became the fastest-selling summer card line ever developed by American Greetings.
The broad appeal of these comically contorted animals has inspired American Greetings to evolve Twisted Whiskers into an entertainment brand now appearing weekly on the Hub television network.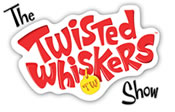 The Twisted Whiskers Show
The Twisted Whiskers Show is a new CGI cartoon that features dogs, cats and other animals comically "twisted" in looks, action and attitude! Slapstick, irreverent, unexpected and totally unique, The Twisted Whiskers Show offers a glimpse into a warped world where our pets try to be more like us...but with hilarious results!