Secret Codes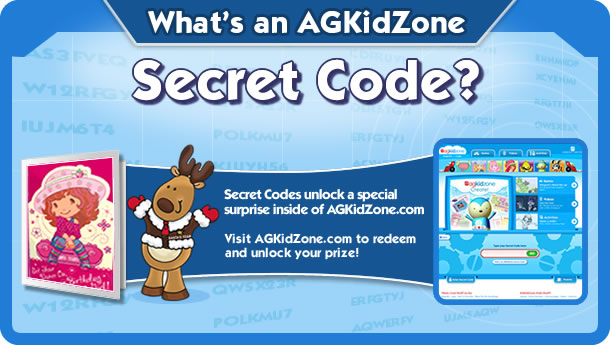 FAQ
What is an AGKidZone Secret Code?
Secret Codes unlock a special surprise inside of AGKidZone.com! Enjoy an exclusive game or fun activity with your favorite characters!
Where can I find AGKidZone Secret Codes?
You can find Secret Codes on specially-marked American Greetings greeting cards or on the hangtag of American Greetings seasonal premiums, such as "Renny the Reindeer" plush.

How do I redeem my child's Secret Code?
On the main page of AGKidZone.com, click on the "Enter Secret Code" tab.

Enter your Secret Code in the center text box and click "GO."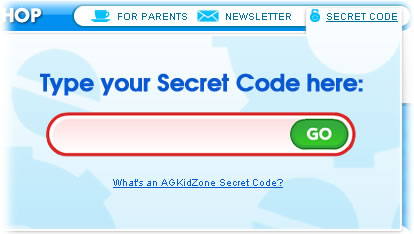 Enjoy your exclusive online fun!