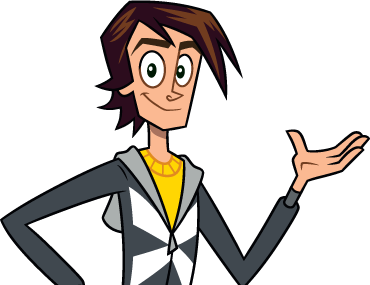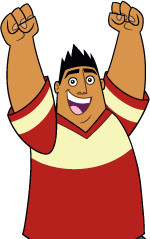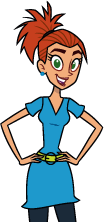 Handle With Care
When mysterious packages from an alien planet arrive every week, it's up to Dan Zembrosky to open them and see what's inside! Dan, along with his friends Troll and Amanda, discover out-of-this-world gadgets designed for an alien takeover of Earth. Together, they must juggle a zest for adventures with the need to keep the packages from falling into the wrong hands -- namely, those of the evil alien, Dr. Copernicus!
Dan Zembrosky
Charismatic Dan's impulsive, fun-loving ways clash with his sense of responsibility toward keeping the world safe from alien domination, resulting in unexpected predicaments and madcap adventures.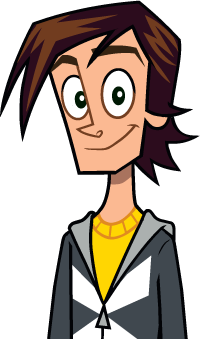 Amanda Highborn
Amanda is always ambitious and occasionally bossy. This inquisitive, scientific-minded, kung-fu-loving honor student is the trio's often-needed voice of reason and butt-kicking bodyguard.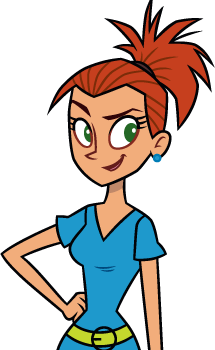 Troll Moko
As Dan's right hand man, big, lovable, loyal Troll is always game for any extraterrestrial escapades involving the packages. If you want something, he's got a guy who knows a guy who can get it for you.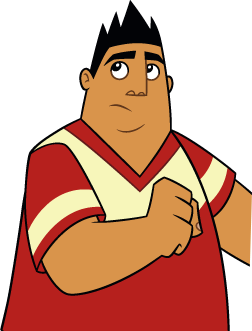 CuRT
This glitchy, twitchy robotic assistant keeps all the packages from Planet X organized using his own incomprehensible filing system.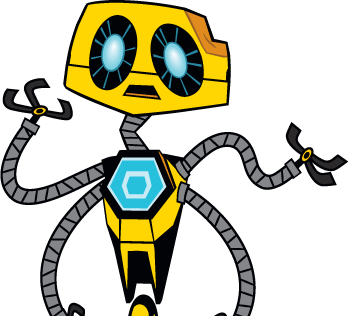 Dr. Corvis Copernicus
The evil alien's master plan is to take over Earth, wipe out humankind, and pave the way for a complete repopulation of the planet by the clearly superior Planet X aliens.
Calimary
Calimary is a hybrid of a Hoolock gibbon and a squid that Copernicus created in his high-tech lair.