CareBears Shop
35TH Anniversary
Toys & Games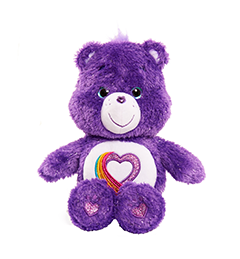 Rainbow Heart Care Bear
Celebrating 35 years, this Rainbow Heart Care Bear is sprinkled with flecks of glitter for a touch of something extra special. From Care Bears.

Buy Now at:

QVC
Walmart
Toys-R-Us
kmart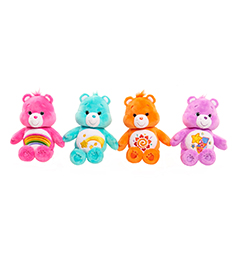 Care Bears Bean Plush
Get Cheer, Wish, Amigo and Surprise as part of the new Fall 2017 line of bean-sized plush.

Available at the following retailers:

Walmart
Toys R Us
Kmart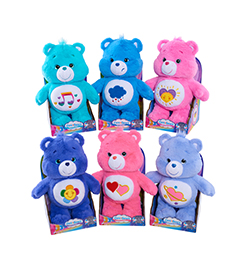 Care Bears Medium Plush
Get Heart Song, Grumpy, Shine Bright, Harmony, Love-a-Lot and Day Dream as part of the new Fall 2017 line of medium-sized plush.

Available at the following retailers:

Walmart
Toys R Us
Kmart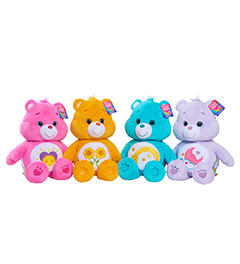 Care Bears Jumbo Plush
Get Shine Bright, Friend, Wish and Sweet Dreams as part of the new Fall 2017 line of jumbo-sized plush.

Available at the following retailers:

Walmart
Toys R Us
Kmart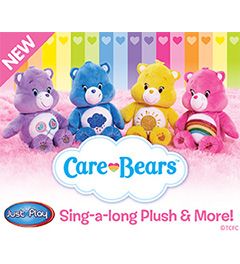 Care Bears Sing‑a‑long Plush
Have a sing along with all your Care Bear Friends! They recognize each other and sing & talk together. Play with just one or collect all 4 to hear them all. Includes 3 sing along songs, super soft plush, and sparkle belly artwork.

Buy Now at:

Walmart
Toys R Us
Target
Amazon
DVD & Entertainment
Apparel & Accessiories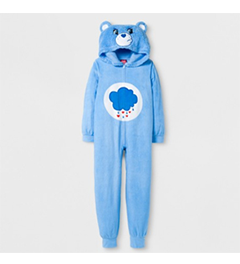 Grumpy Bear Union Suit - Boys
Our Grumpy Bear union suits now come in junior sizes -- for the younger cubs.

Buy Now at:

Target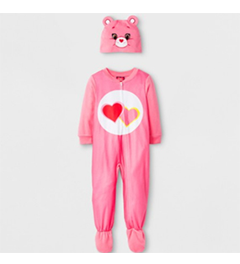 Love-a-Lot Union Suit - Toddler
Take cuteness to the next level with this Love-a-Lot sleeper for toddlers.

Buy Now at:

Target
Food & Beverage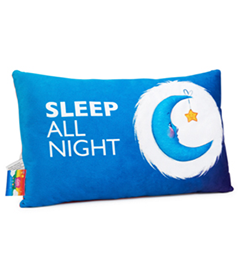 Dylan's Candy Bar
#CandyIsCaring, and that's why we've teamed up with our oh-so-sweet friends at Dylan's Candy Bar to create a 35^th^ anniversary collection in-store and online.

Buy Now at:

Dylan's Candy Bar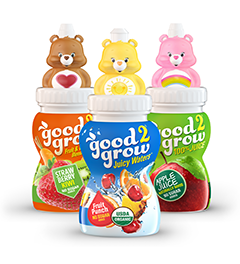 Care Bears Juice Toppers good2grow Juice
With No Added Sugar and Nothing Artificial, good2grow 100% Juices, Fruit & Vegetable Blends, and Juicy Waters are packaged to please! Now available with your favorite Care Bears tops. Reusable and BPA Free.

Buy Now at:

Firefly Buys
Home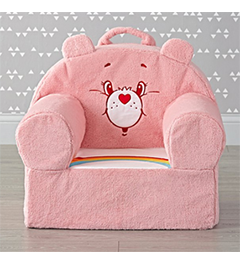 Land of Nod
The Land of Nod's exclusive Care Bears Collection lets you experience the Care Bears like never before. #CareBearsForNod

Buy Now at:

The Land of Nod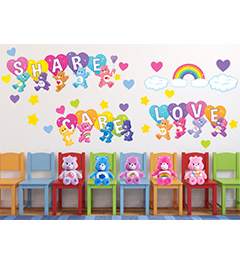 Care Bears Wall Decals
Ready to redecorate your little one's room? Decorating with Wall-Ah! is easy & fun! You can take the kids straight to Care‑a‑Lot with amazing assortment of wall decals for babies, toddler and kids! Check out their collection of Care Bears products today.

Buy Now at:

Wall-ah!
Books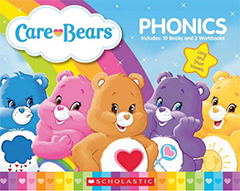 Care Bears: Phonics Boxed Set
Join the Care Bears on ten magical reading adventures. Each story highlights a specific long- or short-vowel sound, enhancing phonemic awareness, decoding skills, fluency and comprehension. Colorful art and favorite characters encourage repeated readings. Two fun activity books reinforce new skills.

Buy Now at:

Barnes and Noble
Amazon
Seasonal & Celebration
"
Care Bears ©2019 Those Characters From Cleveland, Inc. a division of American Greetings Entertainment.